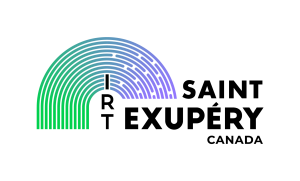 IRT Saint Exupéry Canada's mission is to strengthen industrial competitiveness through an integrated, collaborative model for driving research in Artificial Intelligence (AI).
One year after its creation in 2019, IRT Saint Exupéry Canada moved into the prestigious Mila Institute, in the heart of Montreal's AI ecosystem. Today, we develop innovative AI solutions that are safe, robust, and sustainable for the aerospace, healthcare, and digital sectors. 
With our activities and skills acquired through the DEEL program, we mobilize the network in Quebec and build synergies with the community in Toulouse. Our goal is to provide support and services in AI for companies.
co-located collaborative research model

IRT Saint Exupéry Canada is based on a co-located collaborative research model. This integrated, collaborative environment makes it possible to host research projects within our office space, thus leveraging synergies through proximity. This collaborative research platform includes engineers, researchers, experts, and Ph.Ds from both, academic and industrial backgrounds.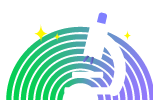 Identify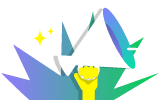 Implement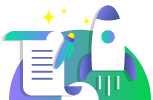 Create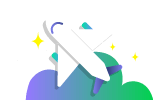 Delivery
Thanks to our skills and technologies, we work on the digital transformation of the medical, aerospace, and AI for critical systems sectors, in complex and uncertain environments. Our know-how is based on proven use cases, to adapt them to robust and certifiable critical systems.
 Computer vision
 Virtual agents
 Decision support
 Machine Learning
 Reinforcement Learning
 NLP, natural language processing
 Autonomous systems
 Robotic automation
 Anomaly detection
Predictive analysis
 Quality assurance
Diagnosis and process control (manufacturing)
Cybersecurity
Human-Machine Collaboration
We offer robust and certifiable AI solutions dedicated to the aerospace, digital, and healthcare sectors.
Whether you need global support, to identify areas for AI application within your company, or to implement one of our models to resolve a concrete and known problem; we offer you personalized, reliable, and qualified support.
We will be happy to answer your message as soon as possible.