"Your task is not to foresee the future, but to enable it."
Antoine de Saint-Exupéry, Citadelle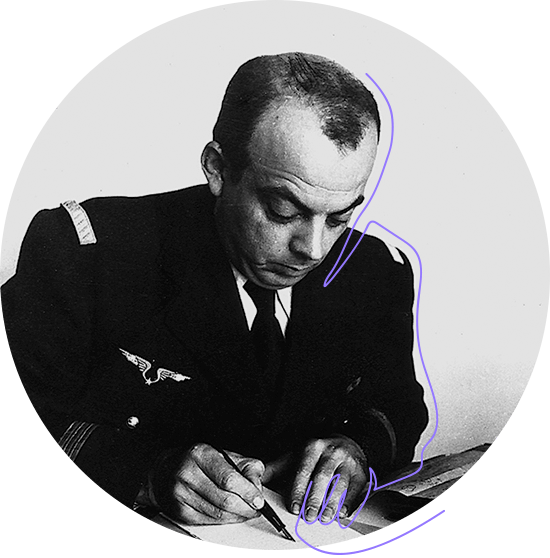 IRT Saint Exupéry is founded upon the personal values of a well-known pioneer pilot in Airmail (Aéropostale), Antoine de Saint Exupéry, who was a writer, an artist, a humanist and an engineer (10 patents).
Born into an aristocratic family in Lyon on 29 June 1900, Antoine de Saint Exupéry's father died when he just four years old. Growing up with the affection and support of his mother and his aunts, his studies were designed to ensure his addition for the "Ecole Navale". After failing the entrance exam, Saint Exupéry spent his military service in the Air Force, impressing is superiors with his interest in engines and his technical questions, before becoming a pilot.
After joining the Aéropostale to fly airmail to Dakar and later on to South America, buoyed up by his aviation experience, he wrote a novella 'The Aviator' which forms the basis of his first novel – Southern Mail, published in 1929. He became airline stopover manager at Cape Juby, before becoming test pilot and director of Aeroposta Argentina airline. In 1934 he filed the first of his patents in the field of aviation, taking part in conferences and aviation record attempts.
At the same time he was showing himself to be one of the most brilliant and popular writers of his generation. Night Flight (1931) won the Prix Fémina while 1939's Wind Sand and Stars was awarded a prize by both the Academie Francaise and the American Booksellers' Association. During his time in the US while France was under occupation Saint Exupéry wrote works including Flight to Arras (1942) and The Little Prince (1943). In 1944, after having joined the Free French forces, Antoine de Saint Exupéry was killed during a combat mission. Editions Gallimard published his final unfinished novel, Citadelle, in 1948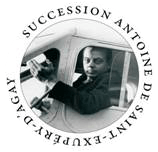 While he may have been silenced, he leaves behind him a message for us all – "Perhaps the greatness of a calling lies above all in the unity it creates: there is only one true form of wealth, that of human contact."
(Wind Sand and Stars, 1939, Editions Gallimard)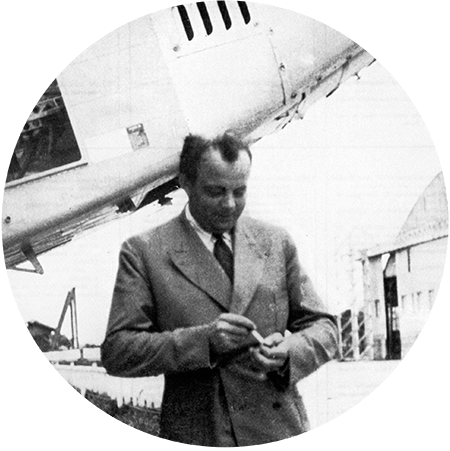 Of the many facets of Antoine de Saint Exupéry, the IRT is particularly connected to the scientist that he was, who filed multiple patents.
His engineering ability surfaced early, at the age of eight, when he drew the plans for a flying bicycle powered by an engine. While preparing for his Naval entrance exam he acquired more advanced mathematical knowledge. His lectures cover everything from philosophy to pure physics, economics, psychoanalysis or astronomy. He enjoyed discussions with his scientific contemporaries such as physicist Ferdinand Holweck. His insatiable and wide-ranging curiosity gave him a detailed understanding of the world.
As a pilot he was always looking to find solutions to the problems he experienced while in flight. His ability as a scientist meant he succeeded in solving some of the practical problems he faced. His first patent was for an invisible landing system. He demonstrated his skill as a scientist by the way he approached problems and the technical know-how he used in solving them.
Between 1934 and 1941 he filed 11 patents and four addendums to the INPI in France as well as a patent in the US. Some of his innovations are still in use today.